Identification and Management of Invasive Knotweeds
Something went wrong. Please try again later...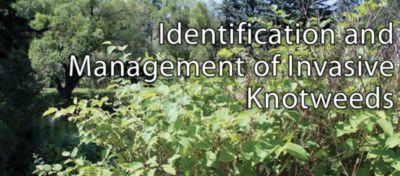 The invasive knotweed complex is a group of tall, rhizomatous, perennial plants in the Polygonaceae family. Plants range in height from about 5 feet to more than 20 feet. There are four highly invasive species typically included in the complex including Japanese knotweed (Fallopia cuspidatum); giant knotweed (Fallopia sachalinense); Bohemian knotweed (Fallopia x bohemicum), a hybrid between giant and Japanese knotweed; and Himalayan knotweed (Persicaria wallichii) [See Knotweed Names, below]. Recent genetic studies have found that Bohemian knotweed is the most widespread knotweed in the West [See Bohemian Knotweed Wins the West, below].